Should Real Madrid or PSG want to lure the Norwegian goal machine in the future, they will have to dig deep to secure the striker's services.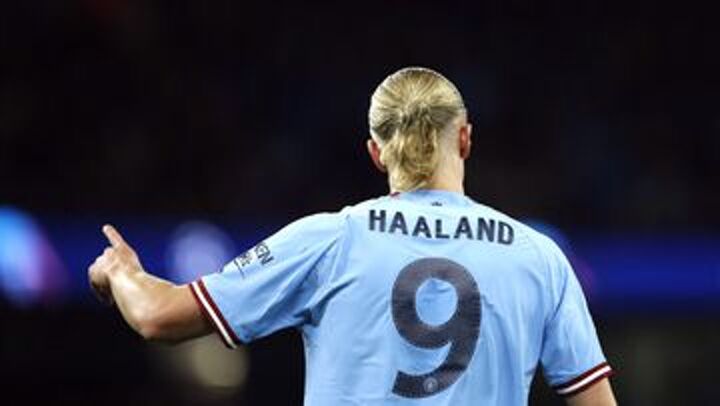 It's fair to say that Norwegian striker Erling Haaland has hit the ground running at Manchester City since his summer move from Borussia Dortmund.
'One of the best'
Haaland has bagged 15 of City's 33 Premier League goals this season, including three hat-tricks, and netted another five in the Champions League in 12 appearances in all competitions. 'He is one of the best. I have many very, very good strikers and Erling is one of them,' Guardiola told the media on the eve of City's Champions League game at FC Copenhagen. 'He understands quickly and he is a nice guy. He is able to do this for the team, but we need to work together and that has happened. I speak a lot about him, but sometimes I should not have to because the numbers, they do this.'
At present the striker is on track to pulverize previous existing records held in the Premier and Champions League should he maintain this insatiable scoring run.
Haaland's impact at City has not been lost on other would be suitors with both Real Madrid, FC Barcelona and Paris Saint-Germain rumoured to be working on plans to lure the Norwegian to the respective Spanish and French cities in the future and after much confusion surrounding the nature of a release clause, details have finally surfaced of who much it will cost to tempt Haaland away from Manchester.
Release clause
Earlier this month Guardiola was asked about a release clause for the player and denied that one existed: "It's not true. He doesn't have a release clause for Real Madrid or any other team. It's not true, that's all I can say," claimed the Catalan coach.
Details have surfaced however via the Athletic that the Norwegian does have such a clause but this will only be triggered in 2024 and only applies to clubs outside the English Premier League. Anyone interested in prizing Haaland away from City will have to initially convince the player with an attractive proposition and then pay €200 million (£175 or $194m) to City. Its value then decreases as his five-year contract nears its end which will make it easier for the Norwegian to make a move to a potential LaLiga or Ligue 1 destination.
Erling Haaland's current contract with Manchester City expires in 2027.