Arsenal boss Mikel Arteta has welcomed their participation in the Dubai Super Cup.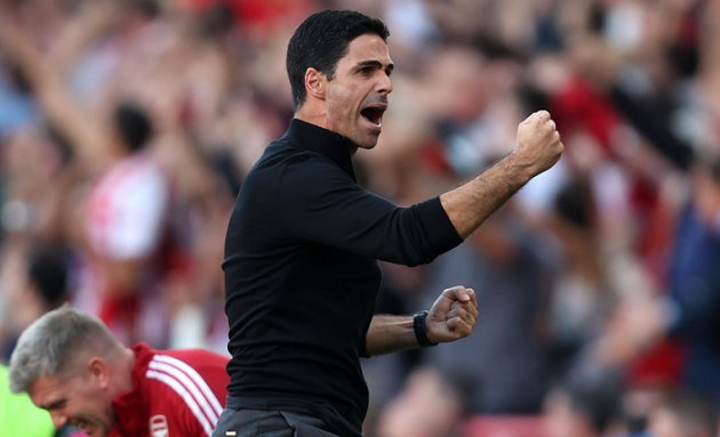 In a season unlike any other, next month's trip to the UAE will allow Arteta and his coaching staff to maintain the players' fitness levels and build match sharpness.
Reflecting on why Dubai was selected, he said: "It's an easy trip as one of the biggest sponsors we have in Emirates is part of it, plus we've been there and know the facilities and it's a really good environment to work.
"The weather is spectacular and then the World Cup is so close, so for any player that is around there, it is so easy to get them back straight away. I think it ticks all the boxes that we need.
"We need good preparation mentally and physically to be ready for the huge demands that the second part of the season is going to bring to the team. We have two great games against Lyon and Milan and we are really looking forward to it. They're two big clubs and it'll be tough competition, and for us, it's a great test to see where we are."
With 10 of their players heading to Qatar to try and claim world football's ultimate prize, Arteta admits there will be a bit of a balancing act trying to manage everyone's schedules and recovery time, but he feels that they're well-equipped for that.
"We've got a pre-season; not a full pre-season but a really good three weeks of preparation," he said. "We're going to have to get the team ready in different phases because we're going to have certain players at the start, some players in the middle and certain players at the end of it, in relation to what happens at the World Cup.
"It's not really different to any summer when there is a European competition or a World Cup. You start pre-season and in the first three weeks there are six, seven sometimes 10 players that are not participating because they have played competitions with their national teams, and here is going to be the same. The thing is after the World Cup to the first competitive match, that turnaround is really, really short.
"Every player and every schedule is different. We'll have to assess who it is, how many games he's played, how many days off they've had in the last few months and treat it like this, but certainly, there is a plan in place for every player."
Arteta is also looking forward to seeing their supporters at the games against Lyon and Milan, "It's great. There are going to be a lot of supporters in Dubai because a lot of people are staying there during the World Cup, so it is a good opportunity for us to play in front of the crowds."